PhishRod Advisory Threat Detail
Automated Phishing Defense & Orchestrated Response
PhishRod Automated Phishing Defense & Orchestrated Response allows the IT security teams to instantly investigate suspicious emails with the ability to quarantine and ultimately delete phishing emails from the end user's mail box.
Security controls such as IPS & Email Gateways are only effective to a certain level. This is why, phishing remains the most potent threat vector to date. Once a phishing email lands into the mailbox, it only takes a click to trigger a cyber attack. The longer the phishing email resides in the mailbox, the bigger is the probability of the threat propagation.
PhishRod Automated Phishing Defense & Orchestrated Response uses built-in threat intelligence feeds from 3rd party and PhishRod global threat intelligence engine, to instantly thwart a phishing attack. The automated & orchestrated response workflow ensures roles-based coordination between relevant stakeholders to report, investigate, quarantine and delete phishing emails from end user's mailbox in the shortest possible time.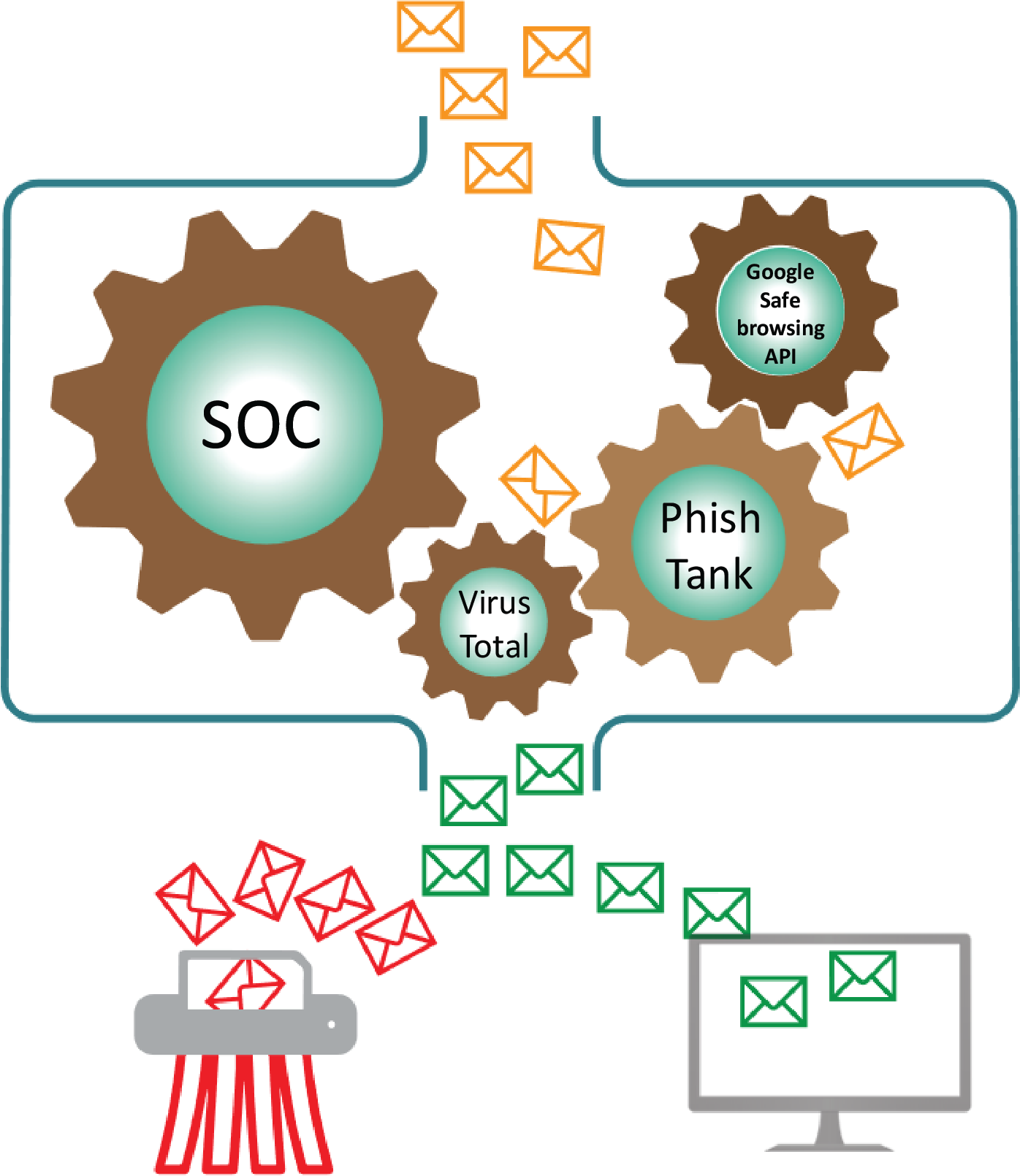 Features
Ability to report the suspicious emails with links & attachments.
Preliminary investigation with built-in intelligence engines (PhishTank, VirusTotal, Google Safe Browsing API).
Ability to quarantine suspicious email from all end user mailboxes.
Integrated workflow to escalate to SOC / Email Security team for further investigation
Ability to delete phishing emails from mailbox.
Time bound tracking of the reported phishing incident from reporting, preliminary investigation, quarantine to deletion.
Feed from PhishRod Global Threat Intelligence to determine threat context.
Fully integrated with PhishRod Simulator, Security Awareness Manager & Policy Compliance Manager for integrated reporting.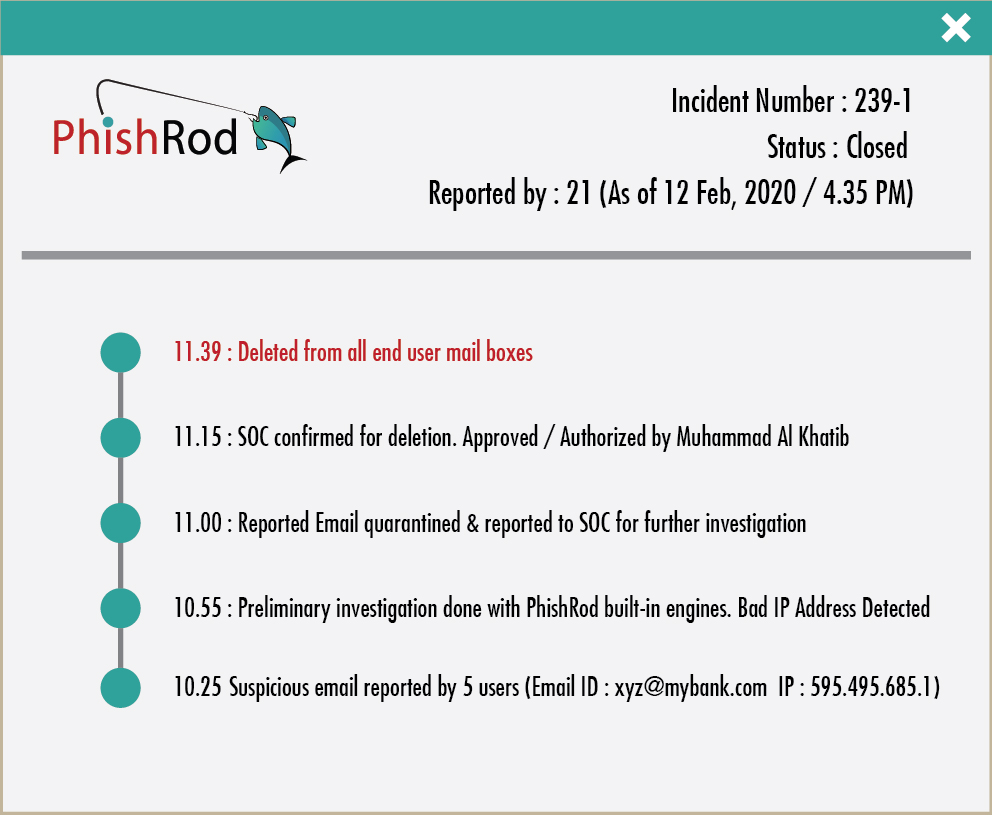 Centralized Internal Threat Intelligence
PhishRod Threat Advisory Manager helps an organization to gather internal threat intelligence by empowering the end users to report any suspicious email.
Integration with PhishRod Suite
PhishRod Threat Advisory Manager is fully integrated with PhishRod Security Awareness Manager & PhishRod Simulator to ensure analytics driven human readiness against cyber attacks.
Powerful Dashboard & Workflow
PhishRod has an easy to use workflow to release threat advisory based on the reported suspicious emails and a powerful dashboard to monitor compliance against the advisory released.