عرض محتوى الويب
عرض محتوى الويب
Phishing Simulator
Threat dynamics to corporate data have altogether changed as the hackers have started to target the most vulnerable link in the corporate i.e. The Human. According to Statista, 82% of the ransomware infection is due to phishing email & lack of employee's awareness on cyber security.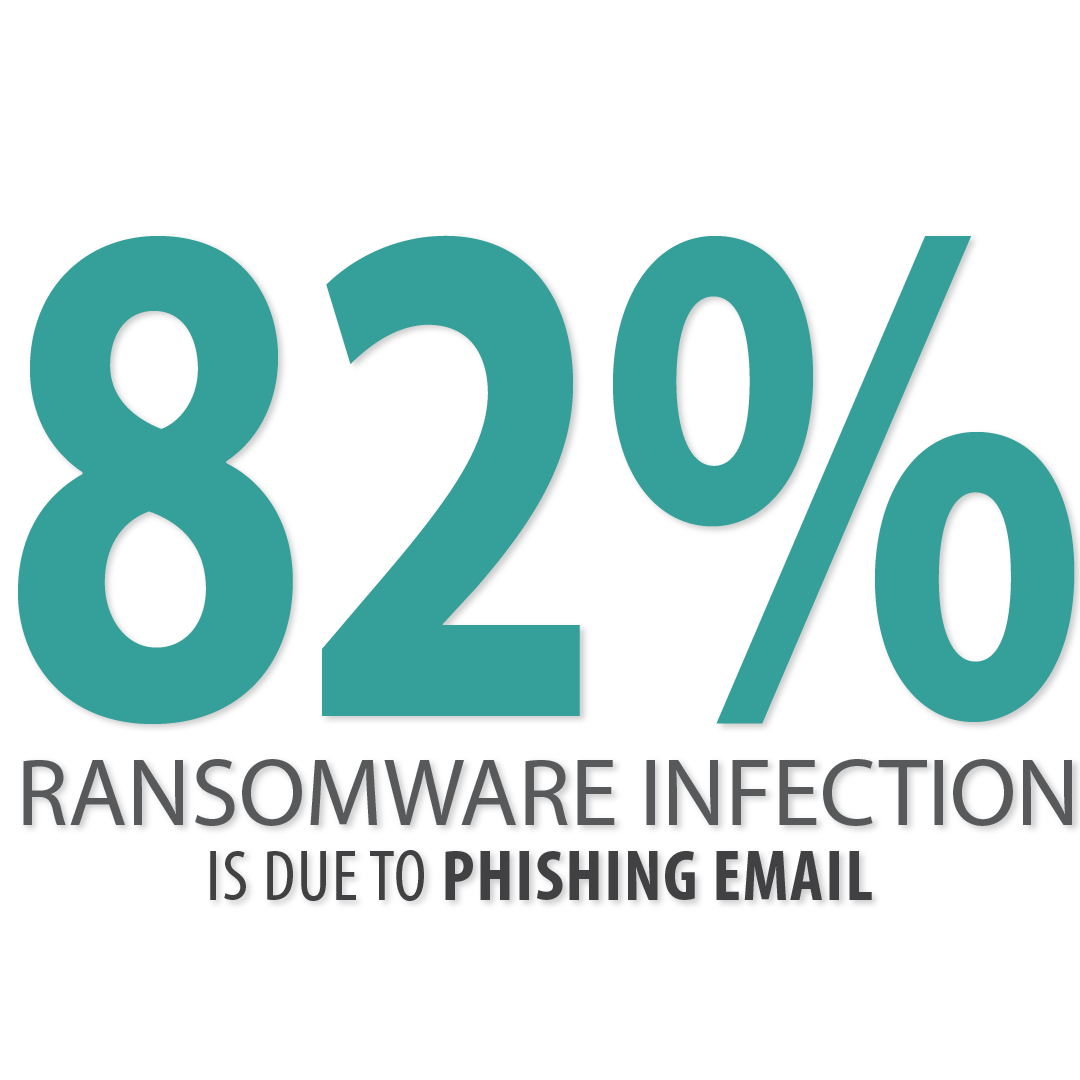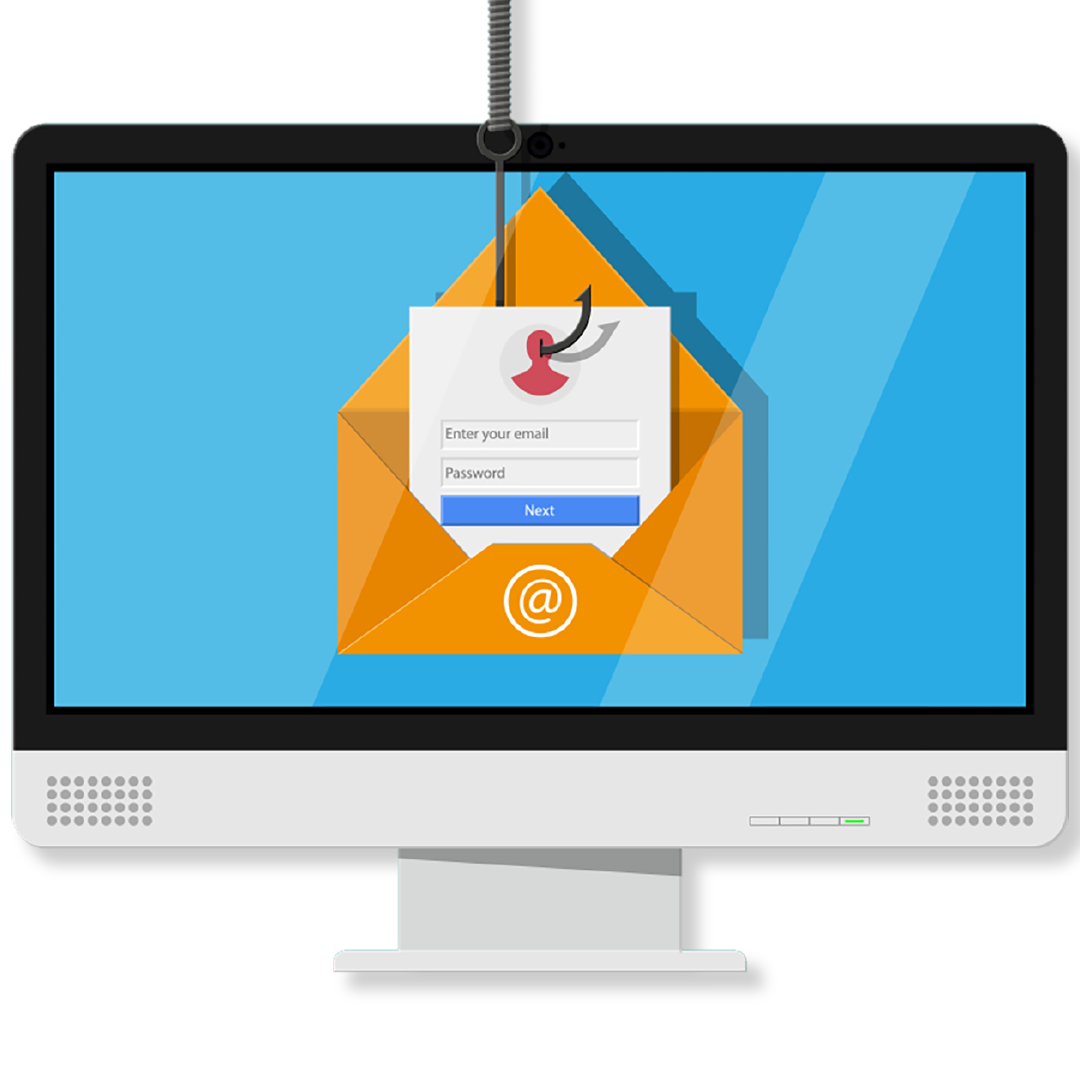 Hackers send infectious emails with similar looking domain names to corporate end users with a link or attachment in it. When novice users click the link or download the attachment, a malware is silently downloaded onto the system providing platform to the hackers to launch a cyber attack. It is for this reason, PhishRod believes that employees are the first line of defense and should be prepared for the battle against cyber attacks.
PhishRod Simulator helps an organization to gauge the readiness of its employees against phishing attacks. PhishRod simulator provides a complete phishing readiness workflow with ability to import users, built-in customizable templates, and detailed analytics on phishing readiness. PhishRod phishing templates comes with click only, attachment based, data entry templates.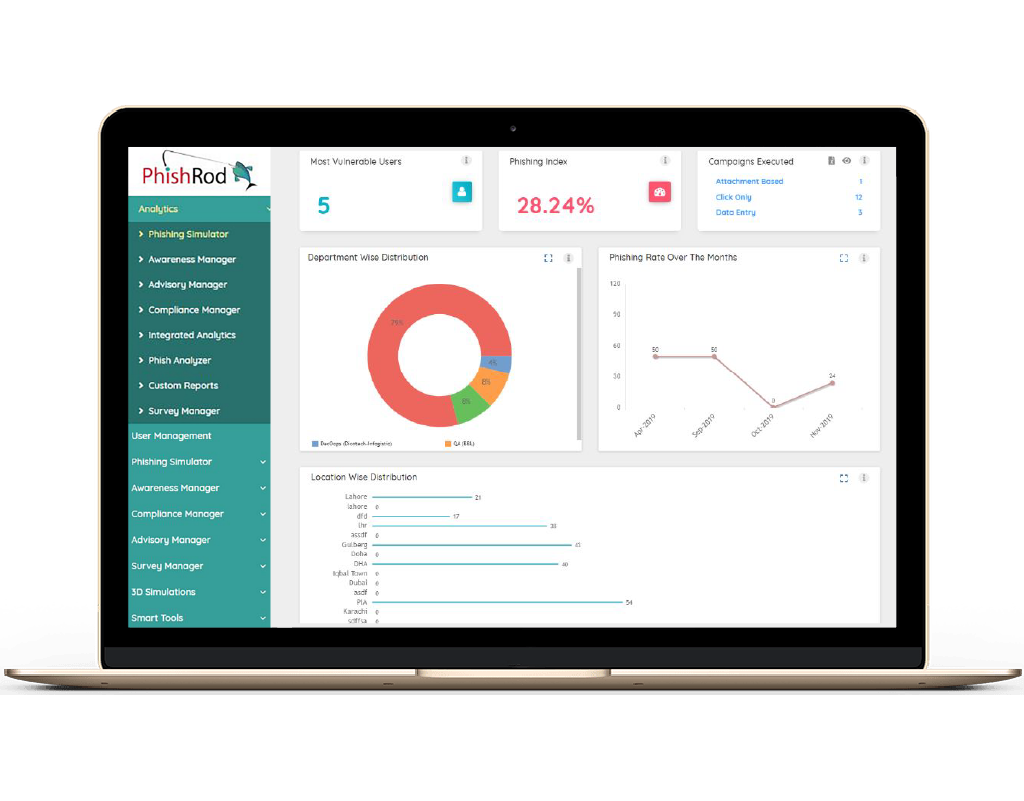 Phish – X
PhishRod research & development team "Phish-X" looks out for real world phishing emails, create a simulation for it and updates our templates list.
Easy to Use Workflow
PhishRod simulator has a easy to use & comprehensive workflow to measure readiness against phishing attacks that starts from user management, template selection, campaign management & phish analytics.
Powerful Analytics
PhishRod Simulator provides in-depth analytics on phishing readiness across the enterprise. It helps organization to determine their baseline Phish Index and conduct powerful security awareness content to improve phish index over time.
عرض محتوى الويب
عرض محتوى الويب